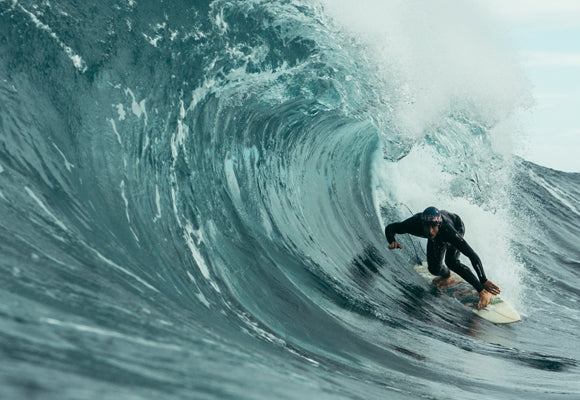 Shaun
Cat-like, when Shaun paddles out he usurps the crowd and becomes one with the lineup, always in the right place at the right time. Mesmerising to witness…..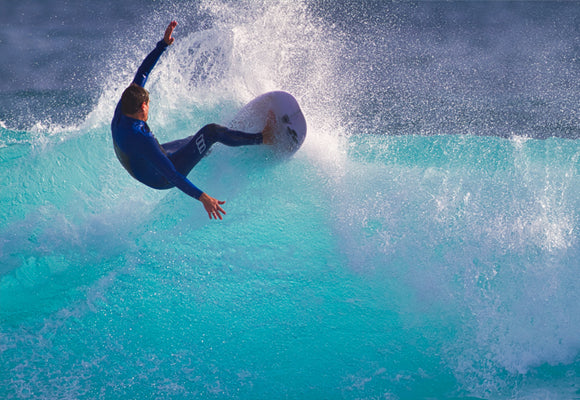 Toddy
Still ripping, Toddy is WA's most innovative and successful retailer – and a lifelong WEST man.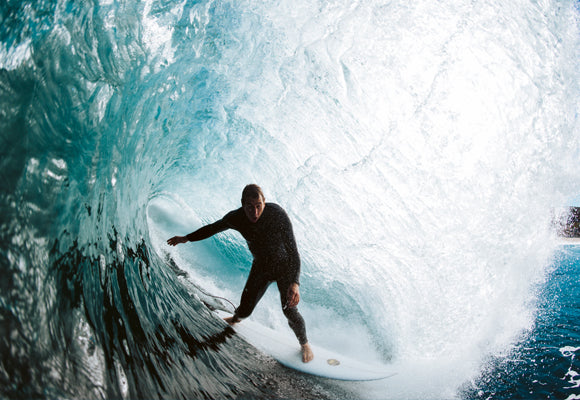 Rohan
Locals here agree that he's the best rider of big and hollow surf in this region. Casual in intense situations and world class in the heaviest of barrels – either way.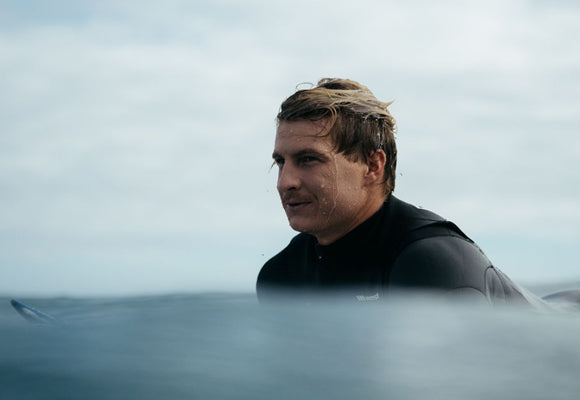 Jed
A powerful beast of a surfer rapidly earning the respect of his peers from his performances in raucous surf from 2 to 20 feet..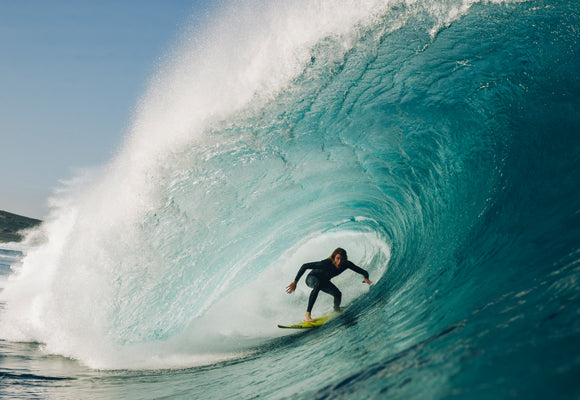 Shorty
This guy can paddle out in gnarly left barrels anywhere in the world and slot right in to the line-up at the highest end of the pecking order - and impresses in the fun stuff as well.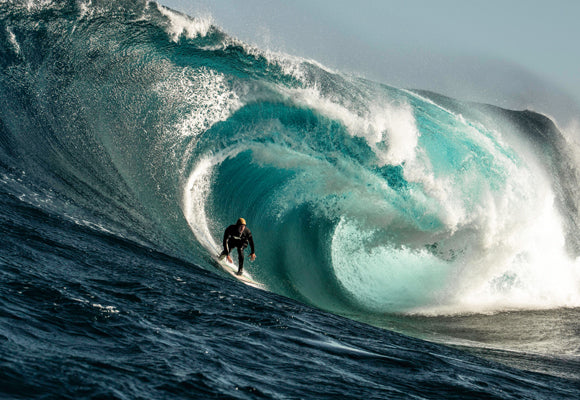 Chris
Super low key and elusive, this man has evolved from elite junior to supreme waterman and remote slab specialist.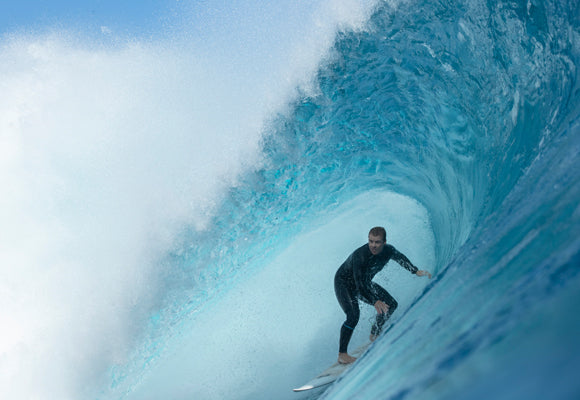 Jake
Highly skilled and built to surf, takes on the super chunky sets no one else wants to know about – and wins.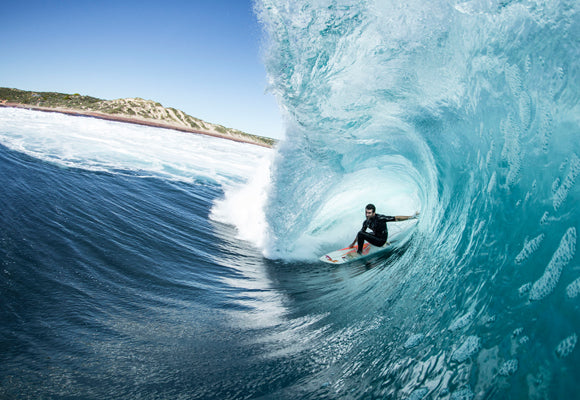 Kit
Ahead of his time as a teenage sensation in the 90's and amazing to watch, he's gone on to become a respected leader in tough lineups around our coast..
Kane
Stands the other way around to his brother, yet regarded by all as the main backhand man when the whips are cracking on the meanest days.
Sam
Frighteningly committed, takes off deeper that anyone, yet beautifully stylish – a rare skill combination that's mind blowing to witness..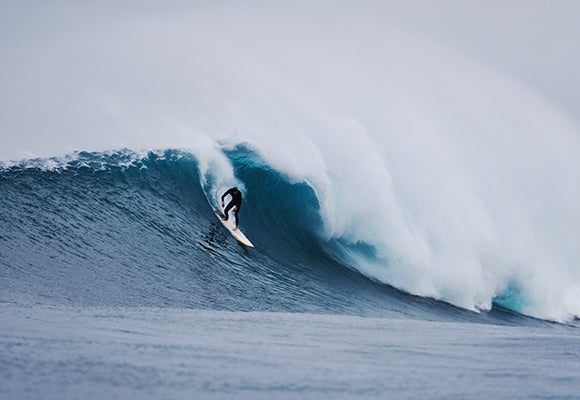 Neil
Understated, classy waterman who casually dominates the biggest, scariest outer reef sessions, and no one surfs longer.
Rosey
Taught by Maurice Cole, Nathan is a highly skilled and versatile shaper, specialising in tube riders, mini guns and massive wave equipment – and he's an outstanding surfer here and in the jungle.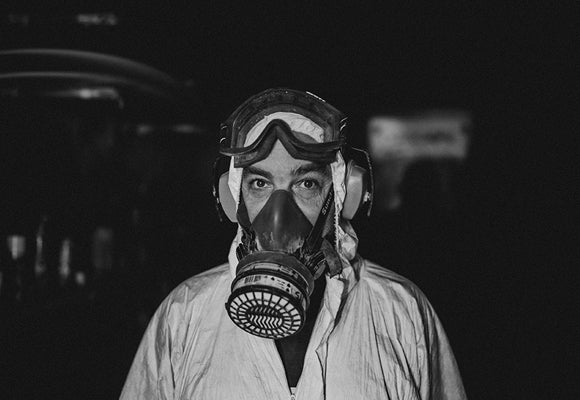 Duttsy
Well-travelled charger and master of a diverse and exotic quiver, with a penchant for barrelling lefts – the bigger it gets, the better he is.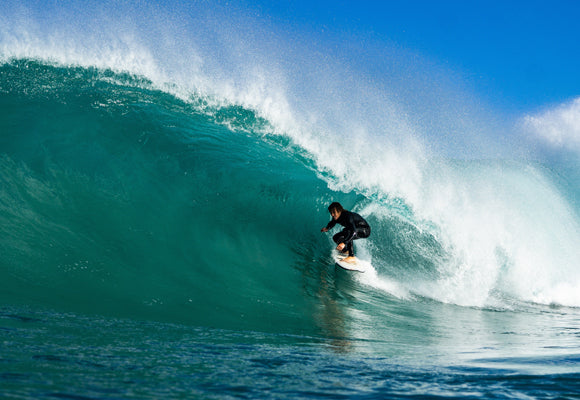 George
Give respect to gain respect. This understate young peacock has real character, leads by example and shows the way for future generations to follow.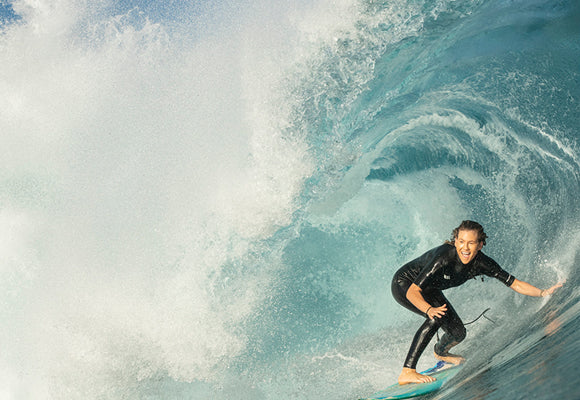 Alexandra
Born and raised a princess of the desert, class and style are in abundance as the challenges present.